Tuesday August 5, 2014
Opera Australia: Otello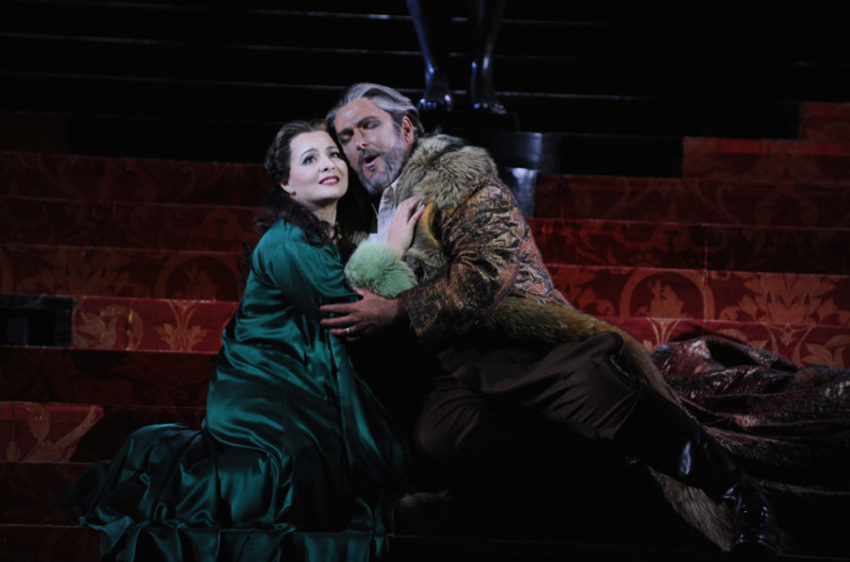 AUSTRALIAN STAGE
Lianna Haroutounian brought to the role of Desdemona a passionate innocence bodied forth in meltingly intense lyrical singing, for which she received a din of bravos at the curtain-call worthy of any Italian audience. The power of her cry of farewell to her maid Emilia (strongly portrayed by Jacqueline Dark) sent shivers through every member of the audience.
THE SYDNEY MORNING HERALD
Lianna Haroutounian, her replacement at little more than a week's notice, sings Desdemona superbly, with an immaculately moulded sound of rich smoothness and a dramatic style of classic poise. It is difficult to imagine the "willow song" and prayer at the start of Act IV better done.
LIMELIGHT MAGAZINE
The Armenian soprano is pure gold in the role, wielding a warm, Tebaldi-like tone of great richness and considerable amplitude. Her performance in the second act quartet and the tremendous septet of act three is thrilling. Her voice is able to ride the orchestra and full chorus when necessary, yet sensitively never swamps her fellow soloists. Anyone wanting to study the famous Willow Song could do worse than listen to Haroutounian. She phrases it perfectly, managing to find an impressive range of colours for each cry of "salce", and her vocal ascent to the crucial piano note is gloriously handled. Needless to say, she's entirely within the role and evokes enormous sympathy.
THE DAILY TELEGRAPH
Haroutounian has a reputation for replacing out-of-sorts sopranos. She succeeded Marina Poplavskaya in the Covent Garden production of The Sicilian Vespers in 2013, and also took over from Anja Harteros in the same company's production of Don Carlos, both of course, also by Verdi.
She never looked back, being regarded now as one of the world's foremost sopranos and in particular a talented interpreter of Verdi's works. It wasn't hard to see why on Otello's opening night.
Her soprano is a deceptively honeyed spinto — capable of darker, more dramatic tones — with a delightfully clear expression, versatile enough to handle melting phrases and anguished outbursts alike with striking proficiency. All this power in such a small frame.